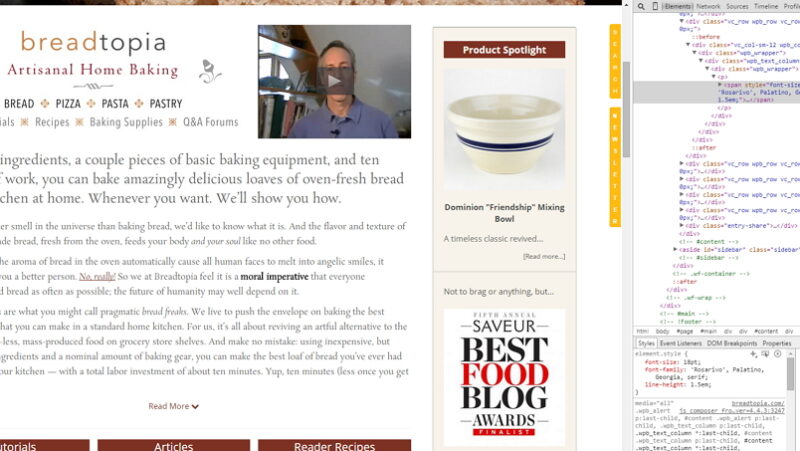 When I'm reading a blog post I'll often stop and think, "Wow, I love that font!" The fact is, font choices can make or break the visual appeal of a blog. There's a whole discipline within design that deals with font choices, but sometimes you can just tell which combinations work. Don't try to reinvent the wheel — "borrow" their font choices!
In the old days, it was easy to figure it out which font a site was using — there were only a few commonly used fonts on the Web (mostly Arial, Times New Roman, Courier, Verdana, Georgia, and Comic Sans). But with Google Font's more than 600 choices, sometimes it's not that easy to figure it out anymore without a little sleuthing.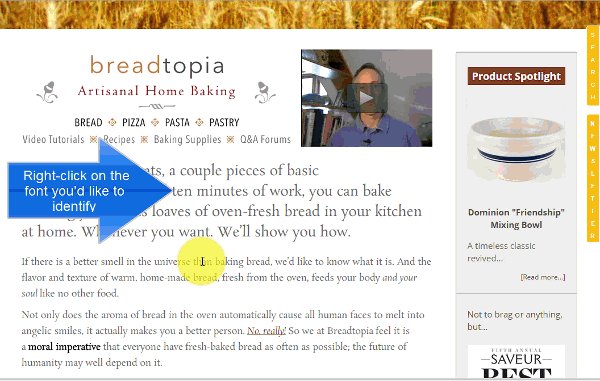 Finding the font a website or blog is using is easy if you're using Google Chrome:
Right-click on the text that you'd like to know the font name for
Scroll down to "Inspect element"
A box will open to the right showing all the styles of the page. While the font name might appear in the upper box, if you scroll down in the small lower-left window, you'll see all the text styles including font name, color, size, line height, etc. In our example above, the site is using the Rosarivo font.
This little trick is especially useful if you're trying to match a web font in an image editor. Now you won't have to settle for a font that "kinda" looks the same — you'll know for sure!
The following two tabs change content below.
Matt Thomas
As a successful online entrepreneur since 1999, I'm happy to offer you my personal experience and practical expert advice to help you start and grow your online business.
Contact me
or follow
@insidersecrets
.
Latest posts by Matt Thomas (see all)