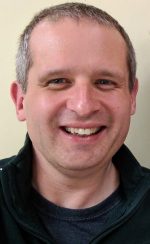 Creating an online business — a website that generates extra income or even (eventually) replaces your full-time job — is challenging but certainly not impossible.
This site is about helping you find a topic you're interested in and put all the pieces together — blogging, podcasting, video marketing, online courses, ebooks — in a way that can help you reach your goal.
Since 1999, I've had many online business ventures including owning an authority site (4-figures/month), several small niche sites (4-figures/month), podcasting (well over a half million downloads!), flipping domain names (one for a $25,000 profit!), Adsense (6-figures), Clickbank (6-figures), and many more.
I've done client consulting and project management for web products and managed $10,000/month search advertising budgets. I've built e-mail and social media followings in the tens of thousands. I've been around the block — and have very much enjoyed the ride!
Most importantly, I find online business fascinating and love to learn about it. This blog is about sharing what I've learned plus the insight and experience of experts who often bring completely new perspectives.
No one person has this all figured out, believe me — the key is to find the right people to listen to and ignore the noise!
Don't hesitate to contact me or reach out on Twitter.