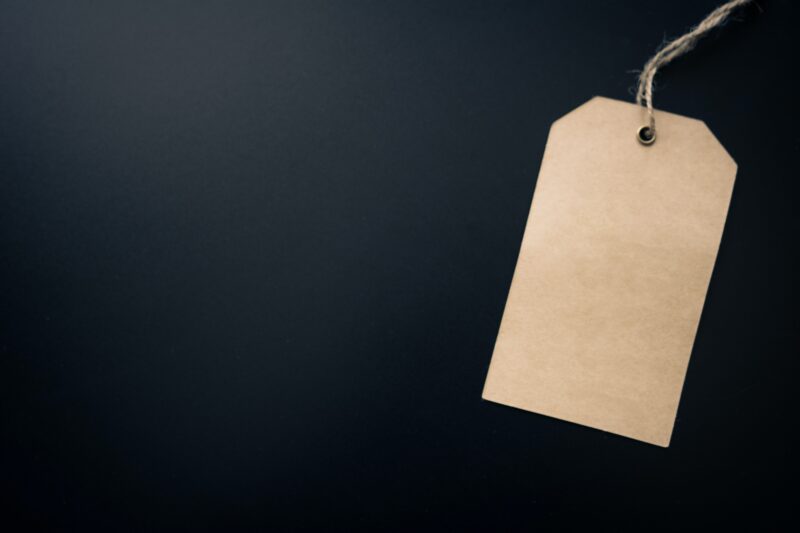 Anyone who has ever worked in sales knows the struggle of facing price objections.
Sometimes the potential client seems to like your product, but simply considers it too expensive.
On other occasions, they may have the budget but still want a discount, or claim they can get a cheaper version somewhere else.
There are many more such creative scenarios that are specific to pricing.
It is up to you to identify those objections and find the best way to overcome them, while still acknowledging your customer's concern.
With these tips, you will learn to maneuver these objections, find a way to respond and — most importantly — make the sale.
Learn to Listen Actively
When your prospect is expressing their concern, the first thing to do is to actively listen to their situation. Your aim should be to truly understand and not just respond.
Give your customers the space to elaborate their situation without interrupting. Before answering, use validating phrases like "I understand your concern."
Ask for clarification if needed.
This will lead to a more accurate and comprehensive picture of your customer and their situation, putting you in a much better position to respond accordingly.
Identify the Real Issue
The next thing you need to do is to identify the underlying issue behind their reluctance to buy.
Does the customer really lack the money for your product, or does he or she just consider it too expensive on a matter of principle?
Have they received a lower quote from a competitor? Or are they just trying to negotiate to feel out your flexibility?
More importantly, how do you determine which one is it?
The answer is simple — you ask a lot of questions!
Clear and open communication is the best way to get to the root of the issue and fully understand your customer's objections.
Every objection is different and requires a different approach. You just need to determine which to address.
By developing a set of questions that help you determine the objections, you will obtain answers that help your sales process.
Prompt them to explain if the price or a deeper budgeting issue is the main thing keeping them from making a purchase.
You can also ask the customer to elaborate on their expectations: what benefits would they need to consider the price reasonable?
It is essential to determine the real obstacles so that you can learn to resolve them effectively.
Don't Immediately Offer a Discount
Although you should aim to meet your customers halfway, you shouldn't feel you have to reduce your prices in order to close a sale.
Avoid the mistake of immediately offering a discount by taking a moment to examine, and if possible, shift the customer's perspective.
Bear in mind that by discounting, you sometimes risk making the customer value your product less. For that reason, you should always try to strategically move the conversation away from price and towards value.
As mentioned earlier, often, when the customer claims that your product is too expensive, there is more to the matter than just the price.
Therefore, real salespeople focus on the value, presenting the benefits of their offer and the problems it solves, instead of trying to defend or immediately lowering the price.
This kind of value selling represents one of the most powerful and efficient sales techniques.
Although it may take a bit more time and effort, it's also a great way for entrepreneurs in the digital world to prevent a high churn rate down the line.
Ask About the Challenges
After carefully listening to your customers' objections, always ask about the issues they are facing. It will allow you to look at the situation from their perspective.
We all have our own definitions of value.
By putting yourself in your customer's shoes and learning about the challenges they face in their day-to-day operations, you are one step closer to understanding what they consider valuable — and presenting your product more intelligently.
You need to research your audience to be able to develop the best strategy to target them.
After all, if their point of view is clearer to you, the right solution will also present itself more naturally.
Understanding your customers is the key to converting more leads and creating more business, as you will be able to create stronger customer relationships — leading to future growth.
Emphasize the ROI
A good return of investment is the desired outcome for every business and customer.
Therefore, your job is to effectively communicate the value and the positive impact of investing in your product.
While the buyers are focusing on the expense they face at the moment of purchase, they often forget the long-term value of the solution you are providing.
Therefore, make sure to explain that, while the price plays a part, the customer needs to consider it an investment and not merely an expense.
You can do so by providing evidence of the benefits you provided to existing clients.
A 2019 survey by Forrester found that 82% of buyers found it important for salespeople to have relevant case studies to share with them. Real data accelerates business-case justification.
Demonstrate how your product will increase their revenue, improve operational costs, or enhance employee productivity on real-life examples, and you will convince your customers of the future value of your product.
Change your customers' focus by presenting the ROI as attractive and even necessary to them, and they will be more willing to agree to your price.
Highlight the Superiority of Your Product
It is important to be able to not only justify why your product is worth the price, but also to be ready to respond to any offers the customer receives from the competition.
By focusing on the benefits and highlighting the superiority of your product, you are assuring the customer that your product is both meeting and exceeding expectations.
The mere fact your price wasn't accepted could mean that you haven't done a very good job of presenting the superiority of the product.
However, if you shift your client's perception, you will be able to present the financial terms in a way he or she finds acceptable.
By asking about the product they currently own or their experiences with your competitors, you are giving the customer the opportunity to explain the objection.
At the same time, you get the opportunity to showcase the comparative advantages of your product.
That way, you can acknowledge the competition and still align your product with the customers' expectations, which will result in less resistance to the price of your product.
Conclusion
It cannot be overstated: in order to effectively counter price objections, you have to demonstrate the value of your offer.
When you present the offer with confidence, it dramatically increases your chances of success.
The more you follow the steps listed above, the more your product delivers on your promises, and the better you become at overcoming price objections and creating a successful brand.
Allow your customers to articulate their own motives for buying your product and make sure you present the benefits and value in a way that addresses those motives.
As a result, the customer gets a high-value product — and you make the sale.
The following two tabs change content below.
Joe Peters
Joe Peters is a Baltimore-based freelance writer and an ultimate techie. When he is not working his magic as a marketing consultant, this incurable tech junkie devours the news on the latest gadgets and binge-watches his favorite TV shows. Follow him
@bmorepeters
.
Latest posts by Joe Peters (see all)