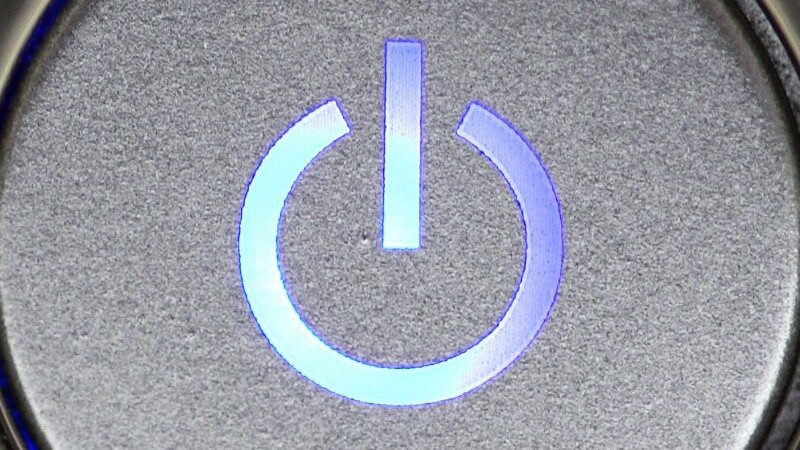 Growing your online business can be a slow process at times. Even once you've nailed your niche, built up a carefully segmented mailing list, and developed a robust social media presence, it's all too easy to hit a plateau.
The thing to remember is that while optimizing your digital marketing strategy is an essential part of online growth, it is not the only factor you should be considering.
It may seem counter-intuitive at first, but sometimes the best way to give your online business a boost is to take yourself offline. After all, while your audience may regularly browse the internet, they still exist in the real world. As such, it makes sense to cover every angle, and extend your marketing strategy to incorporate offline methods. These can be anything from dropping off a business card, to attending a high profile event. Anything that gets your brand noticed in the physical world is a bonus.
Recommended: 5 Unorthodox Ways to Build a Huge Email List
Spread the Word
The goal of any growth strategy is to raise awareness of your business among those most likely to engage with it. As such, your offline approach should be founded on the same core principles as your online campaign. Define your message and its audience, and aim to convey that message as naturally and persuasively as possible.
The first step is to get into the habit of talking about your business. You don't need to bombard anyone with the fine details; simply aim to mention it in some capacity. Where possible, encourage friends and family to do the same. This includes social sharing, talking about your business, or even sending brief correspondences, such as postcards.
The more positive conversation is had regarding your brand, the higher its profile becomes, meaning your target audience is more likely to recognize and put their trust in your business. Furthermore, this doesn't need to be done solely by word of mouth. Everything from business cards to fliers, to placing adverts on a full-sized billboard can make a difference.
Embrace Other Media Formats
In addition to fleshing out your offline presence with posters and public appearances, you can take an even more decisive approach. This might involve emailing customers directly, or alerting them via push notifications on their phone. Even cold calling can be effective, providing it is done with consideration for the customer.
It can also be easy to overlook the various media outlets available that can be incorporated into your growth strategy. For example, you could participate in radio interviews, or even write features for magazines or newspapers. This gives you a change of pace, and a chance to explore the viability of another format.
Don't be afraid to experiment with something different, especially if you can tie it back in to your overarching strategy. By mixing things up, you are able to take more daring steps forward. Furthermore, as your reach expands, it will become more and more important to have a firm that is reliable.
Attend and Support Events
Going along to events relevant to your business can be a great way to use your offline time. Attend trade shows for valuable networking opportunities, and the potential for collaboration with others within your industry. Not only can this open the door to new projects and ideas, but it also can give you access to the existing audiences of those with whom you collaborate.
In addition to attending events, you can also host your own. Workshops are often a popular choice, as are public Q&As, or even book-signings. Alternatively, you can show your support for other events by sponsoring them. This can also be a helpful way to show your audience another facet of your personality, by giving them an insight into the sort of causes you believe in.
Create a Seamless Omni-Channel Experience
Whichever approaches you choose to embrace, there are a few important things to keep in mind if you want to get the most from your offline marketing campaign. These include the following:
Be consistent
Your brand will only be remembered and trusted if you present a coherent narrative, in which your brand's persona and ideals are clearly apparent.
Listen to your customers
This will help you to understand what works for them, what doesn't, and the sort of changes they would like to see in the future.
Be patient
All forms of marketing can take time to show results. Don't be discouraged if you don't see an immediate upsurge in popularity.
Integrate
Don't treat your online and offline tactics as separate campaigns; everything you do should be part of a cohesive framework, with unified goals.
By bridging the gap between your online and offline presence, you make your business far more accessible and familiar for your customers. This not only drives sales, and encourages traffic to your website, but can even reduce issues such as cart abandonment, as your customers are able to transition smoothly between physical and digital environments.
Bring Your Online and Offline Marketing Together
From the Fortune 500-recognized Goliath to the Exchange listed startup, many businesses adopt a twin approach of online and offline selling — ecommerce, tech and AI have all helped bridge the gap and leveled out the multi-channel playing field.
But in order to make the most of this dual model, you need to incorporate both selling types into your marketing strategy.
By incorporating offline marketing into your overarching growth strategy, you can greatly extend the reach of your business, giving you access to a wider range of prospects. This a great opportunity to try out something a bit different, and shift your focus onto means of incorporating your online and offline strategies into one cohesive approach.
This might all sound somewhat overwhelming at first, but if you take it one step at a time, you can progress into offline methods gradually, without simply throwing your online strategy to the wind. The most successful approaches will be those that can seamlessly combine online and offline experiences, to create a multi-channel experience that keeps their audience engaged throughout the sales cycle.
There's no one size fits all strategy, but over time, you will discover which approaches work best for you and your business, enabling you to act more efficiently, and boost your ROI.
Before you know it, offline marketing will feel just as natural and straightforward as your existing online strategy. All you need to do next is keep building on those foundations, so you can keep up with the growth and evolution of your business as a whole.
The following two tabs change content below.
Victoria Greene is a digital consultant and freelance writer. On her blog,
VictoriaEcommerce
, she shares tips on various digital strategies, including affiliate marketing. Love to learn from the experts — the only way to make it to the top fast!
Latest posts by Victoria Greene (see all)