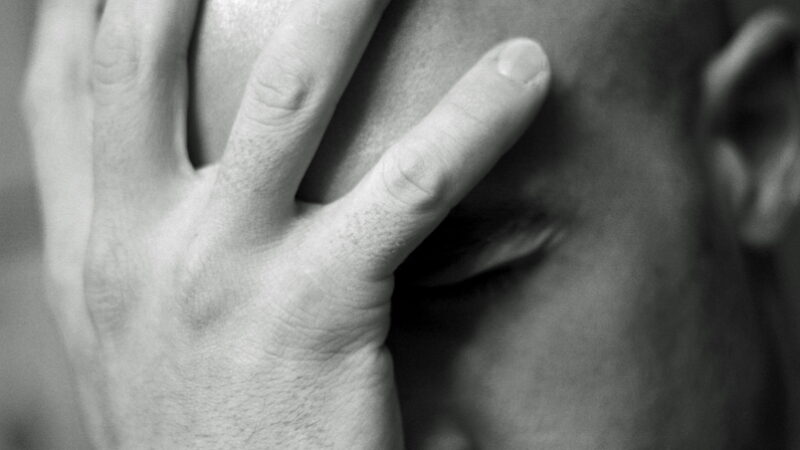 When you first get into online business, affiliate marketing can seem like a dream come true. The allure of it is understandable. Just send people to the merchant's website, the visitor buys, and you profit. What could be simpler?
Unfortunately, it's not that straightforward.
Even though I've generated well over a million dollars in affiliate commissions, I've made a lot of mistakes along the way. Hopefully I can help you avoid these affiliate mistakes. And there are plenty of veteran affiliate marketers making them, too!
1. Failing to Help First and Sell Later
The biggest mistake people make when getting into affiliate marketing is failing to understand this important principle — and it's certainly not limited to affiliate marketing. Help first, sell later.
The world of online business is full of people trying to sell, sell, sell. Some of it is blatantly obvious. Other times it's a little more hidden, but you don't have to be in this game long to figure out there all they really care about is funneling you through their affiliate link so they can collect the cash.
2. Promoting Something Your Visitors Don't Need
How many times have you seen web hosting being pushed by affiliates? Register a domain name! Get cheap web hosting! Especially in the online marketing space, the second thing they want you to do is buy web hosting (the first, of course, is to sign up for their e-mail list). If you're just getting interested in starting an online business, you do not need to jump right without a plan in and register a domain name and sign up for web hosting. It's just bad advice.
You'll find that effective, ethical marketers will only promote products that their customers truly need. And they'll forgo programs with big commissions if they're not the right choice for their customers.
Would you promote the product to a close friend of relative? If the answer is no, then why are you trying to peddle it to your online customers?
3. Choosing an Affiliate Program Just Because It Has High Commissions
This is a good one — and I've been guilty of it before. You see super-high commissions and you see dollar signs. If you see high commissions in an affiliate program, it can mean one of several things.
First, it's likely a very competitive niche. Merchants are offering crazy-high commissions because they need to in order to get traffic.
Secondly, the program may not convert visitors to buyers very well. We'll cover this more below.
Thirdly, the merchant's website may not be tracking all the sales. Beyond the obvious issues of technical commission tracking glitches, if they promote ordering through their phone number or via local in-store purchasing, some legitimate referrals may be lost to other sales channels. Remember, in most cases you'll only get paid if they complete the purchase online.
4. Lacking Consistency and Focus in the Products You Promote
Let's use an example. If you have an online business helping people learn woodworking, there are a few types of affiliate products you'd consider promoting. One good choice is to promote information products and e-books (your own or other people's). If you're able to recommend some good woodworking tools, you might offer a link to buy them from Amazon or Harbor Freight, maybe.
But NOT Internet marketing. Not web hosting. Not weight loss. While they might offer great commissions and "convert like crazy" when marketed to the right audience, they're definitely not going to convert for your audience.
5. Failing to Track Your Successes and Failures
I once sent almost 2,000 visitors to an affiliate program and made a total of $1.40. No joke. That's just plain stupid. I was paid a penny for every 14 visitors I lost. I should never have let that continue for the three weeks it took for me to figure it out.
By the same token, if an affiliate program you're promoting is converting very well, you may want to figure out how to optimize your content and links to take full advantage of it. You could see what banners and links are performing well for the merchant and test them on your site. But whatever you do, only make one change at a time in order to be able to narrow down what's working and what's not.
6. Sending Your Visitors to an Affiliate Link Before They've Joined Your List
When you send a visitor to a merchant website via an affiliate link, there is a good chance they'll never make it back to your website. If you haven't gained them as a subscriber by showing them the value of subscribing to your email list, you'll have no way of reaching that interested visitor again. What a wasted opportunity for both of you!
7. Failing to Research the Affiliate Program Before Joining
You won't find ratings and reviews of individual affiliate merchants at LinkShare or Commission Junction. Sure, they'll give you stats showing things like average EPC (earnings per hundred clicks) — but you won't find information about the experience of individual affiliates.
Not all merchants are created equal. Some have a nasty habit of reversing legitimate commissions or arbitrarily cutting off affiliates whom they feel violated some part of the affiliate agreement. By doing a little research, you can avoid controversial affiliate merchants partners and save yourself the hassle.
A great place to start your research is a popular affiliate marketing forum called ABestWeb.
8. Not Negotiating Commission Rates With Your Affiliate Manager
Did you know that affiliate commissions are very often negotiable? If you can show that you can bring a substantial amount of business to a merchant, you might be able to double (or even triple!) your commissions.
Often when doing research into affiliate programs I find that the numbers just don't work — but they're close. If I call up the affiliate manager, often they'll bump up my commission rate. Voila! Now the program makes sense for me to promote, and everyone is happy.
This technique works the best when dealing with an affiliate merchant that operate tiered programs. For example, they might offer a 3% commission for the first $500 in sales, and then 5% for sales over that.
I've found that very often they're willing to start you right off at the highest commission rate, especially if you can show your visitors are a good fit for the merchant.
The following two tabs change content below.
Matt Thomas
As a successful online entrepreneur since 1999, I'm happy to offer you my personal experience and practical expert advice to help you start and grow your online business.
Contact me
or follow
@insidersecrets
.
Latest posts by Matt Thomas (see all)