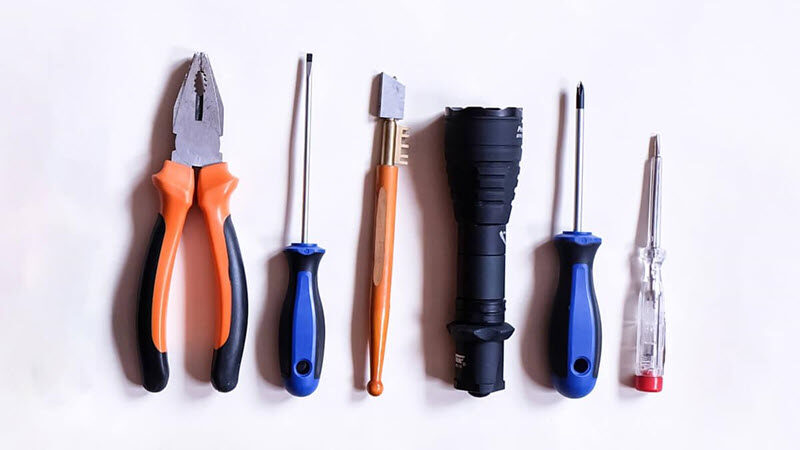 Being a successful freelancer takes a lot of careful balancing of priorities. You need to work enough to pay the bills, find new clients, keep your current ones happy and find a way to fulfill the desire for flexibility that drew you into a freelance career in the first place.
And marketing is an area that can really soak up the hours if you're not careful. Building and maintaining a good reputation won't always deliver the results you need, which is why you have to take action to get your name out there, reaching prospective clients and making a resoundingly positive impression. It certainly isn't easy.
Thankfully, there are a few 'must-have' tools out there online to lighten the load and free up more of your valuable time. Here are 6 fantastic freelance-friendly tools I recommend you give a shot: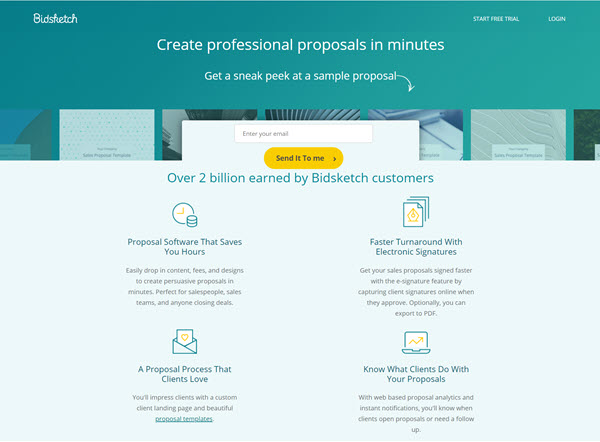 Proposals are a nuisance to prepare manually. You have to account for the practicalities of sending them out to the right people, chasing them up to see if they've been read and assessed, and making sure you have the formal sign-off to get started on the work — and that's just if there's only one approval stage. Quite often, you're dealing with an extended negotiation.
Then there are the creative elements — establishing an impressive and uniform design, giving it consistent and significant branding, and making sure it looks alright on every platform. That time all adds up to a bit of a headache.
Bidsketch allows you to use their straightforward template-led system to build solid proposals that look great on any platform and allow you to automate a lot of the steps along the path to project approval.
It works out at $23 per month (on a yearly plan) for one user with unlimited proposals and clients, but if you don't need electronic signatures, a personalized domain, or more than 25 clients overall, you can use their starter plan at just $15 per month.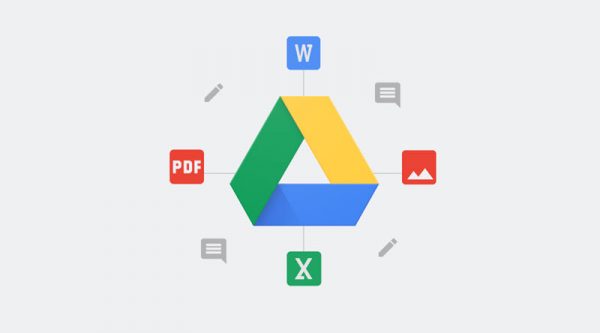 I remember a time when I'd do things like try to send people large files through multiple email attachments, but I never have to go back to that because of cloud storage; and if you're not using the cloud to keep all of your samples in one accessible and easy-to-manage location, you're making life far too difficult for yourself.
There are plenty of solid options out there, including Dropbox, but I'll always go with Google Drive. It may be the obvious option, and you'll see it mentioned time and time again, but that doesn't make it any less of a convenience. I use Gmail for business emails and Google Keep for notes, so the Google ecosystem is the perfect place to store my sample pieces.
Sharing links can be a little fiddly when it comes to permissions, but mostly everyone has some form of Google account, so it isn't much of a problem. And, as you are probably already aware, it's completely free — so there's really no reason not to at least give it a try.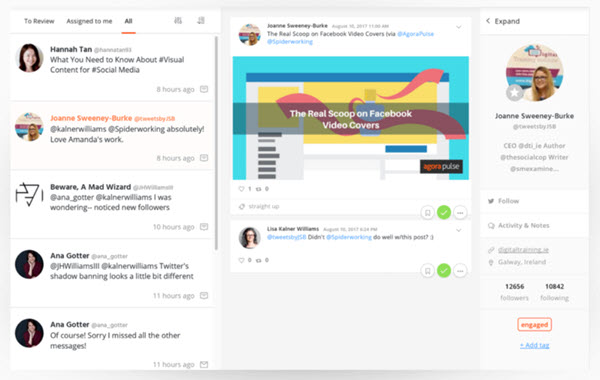 Social media is extremely important, both for promotion and establishing meaningful connections with people involved in your industry, but it's exhausting chasing numerous figures over a range of platforms (Twitter, Facebook, Instagram, etc.). That's where social media software solutions enter the picture.
There are plenty of social media marketing tools out there, like HootSuite and Buffer, but I'd recommend Agora Pulse. It's more expensive than the other two I mentioned (running roughly $48 per month on the cheapest annual plan), but it does something very useful that they don't: it consolidates conversations across social media platforms into one inbox, making it far, far easier to tell what's going on at a glance. It also offers comprehensive analytics right out of the gate.
The price tag might seem a little intimidating, but it isn't a dramatic difference and it could save you a ton of time and effort.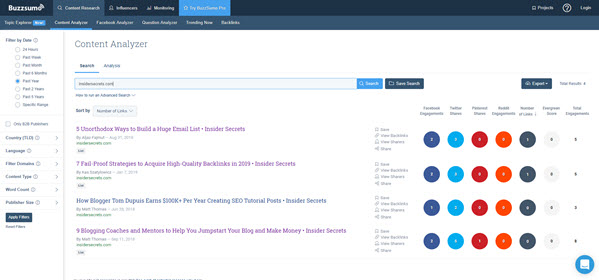 A huge part of marketing is doing the research to find out what's already working wonders (or totally failing) elsewhere in your industry, but trawling through ten million search result pages isn't exactly something you can get through by yourself in a day.
Another top pick because it has yet to be beaten is BuzzSumo which rapidly pulls out relevant content and associated information from filtered searches, telling you which pieces have been shared, recommended, read, and commented on, to name just some of the data you get.
At $79 per month on the yearly version of the basic plan, it also isn't super cheap, but the price is understandable when you consider the value you get.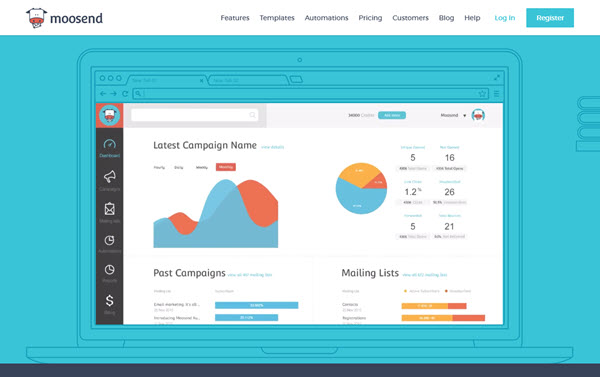 Email remains enormously influential in the marketing world, whether targeting strangers or long-standing customers, and that still goes for a freelancer. You may not have a large group of clients, but you'll still want to promote as widely as possible, as well as get the most possible value out of the clients who rate your work highly.
Moosend stands out as an excellent option for automated email campaigns because it makes it easy to set up sophisticated trigger-based emails. Through building an email layout in its easy-to-use design system and configuring some procedures for specific circumstances (someone visits your website, makes a payment to you, etc.), you can set up so many things that you then don't have to do manually.
In short, automation: you can set it and forget it, something that I find incredibly convenient. I can then just keep an eye on the analytics and make tweaks accordingly as I go. And the pricing is competitive: you can send unlimited emails to up to 5,000 subscribers for $8 per month on a yearly plan, and customer support has been extremely responsive.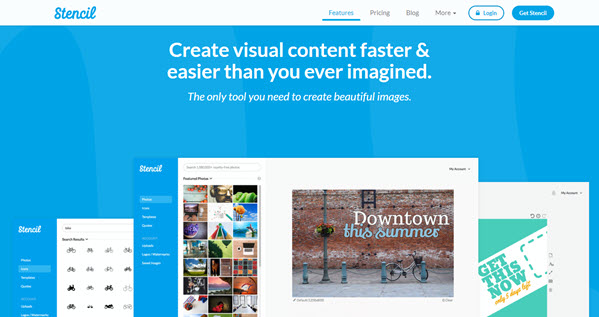 With social media being such a target for visual content (the promotional power of Instagram can't be denied), the images you produce to promote your work and content need to be social media friendly.
Stencil is an intuitive drag-and-drop graphic design and layout tool like Canva, but I recommend Stencil because you can push out images directly for distribution across all your preferred social media platforms, knowing the dimensions and proportions are correct from the outset.
Since it can pull in a wide variety of stock images (and even quotes), you can throw together timely post visuals and have them ready in minutes. And with its top plan at just $12 per month on a yearly plan, it won't break the bank.
I know the difficulties of working freelance, but you really don't want to do everything yourself. By investing in these super-helpful tools, you can save yourself time, effort, and a lot of money in the long run.
The following two tabs change content below.
Kayleigh Alexandra is editor of MicroStartups, a blog featuring startup business tips for microbusinesses and is an expert in all things content, freelance, marketing, and commercial strategy.
Latest posts by Kayleigh Alexandra (see all)