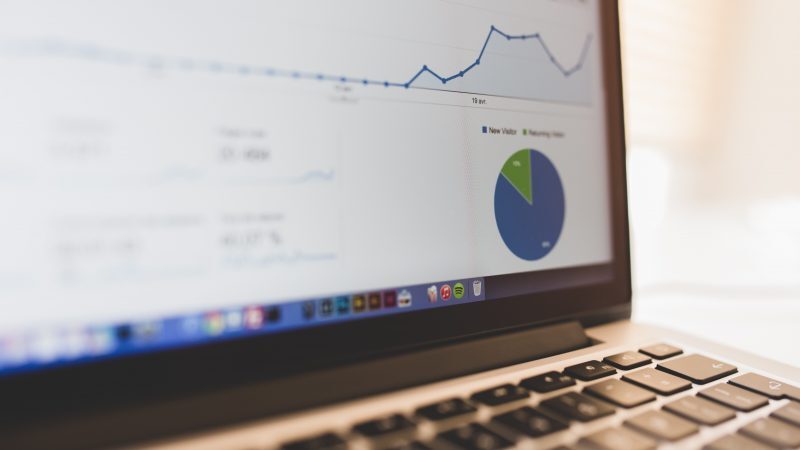 A new year, a new you, right? Especially when it comes to SEO. In 2019, you're going to do this SEO thing so well that you'll rise above your rivals and claim a top spot on Google for all your pages.
One of the best ways to do this is via solid strategies that actually work at landing you top notch backlinks. Now's the time to eliminate all strategies that land you low-quality backlinks, and instead focus on the ones that land you the best links only. These quality links are what will help you soar in the rankings.
It won't be simple and the results won't come fast. But if you do the right things and have patience, you can acquire more premium backlinks steadily throughout 2019. Let's take a look at 7 of the best ways to do it.
1. Invest in a backlinks tracking tool
The first thing you should do is invest in a backlink tracking tool that helps you scout for relevant links, spy on backlinks your rivals have acquired, as well as monitor your backlinks for any changes. This last bit is key; if you don't track your links, you might lose one or two without realizing it.
Without a backlinks tool, you're handicapping yourself. A tool makes it so much easier to find high traffic, authoritative and relevant websites in your niche that will provide you with the top quality backlink you're looking for. Once you've identified potential suitors, you can then …
2. Launch a guest blogging campaign
In 2014, Google maestro Matt Cutts said that guest blogging was dead. Five years later, it's still very much alive and kicking. And it should continue to be your prime weapon as you hunt down more incoming links. Guest blogging builds visibility for your website and brand, establishes yourself as a thought leader in your niche, and it helps you to provide more value to more people.
Even better, it helps you to rank.
Guest blogging can be exhausting, so it's a good idea to build yourself a little team and put together some guest blogging templates. You'll need someone who can identify potential websites, before pitching to them, and you'll need someone to write the blog posts.
Other than that, the basic premise of guest blogging is simple: You come up with a few topic ideas that you pitch to relevant high traffic blogs. If they like the idea, you'll write the post and include within it a link back to your website. Upon acceptance, the blog will publish your article to their website, thereby passing valuable link juice to yours.
Always remember that your guest posts must be stuffed with value that will enhance both your reputation and the reputation of the website they will be published on. A focus on value will increase the shareability of your posts, which will further increase the opportunities for more backlinks.
3. Interview a micro-influencer
Micro-influencers were big deals on Instagram throughout 2018, and nothing will change in 2019. Micro influencers have less than 10,000 followers and people trust them because they're considered to be more authentic than macro influencers.
They're also easier to reach out to, which is ideal for you.
All you need to do is identify relevant micro influencers in your niche before making sure their social media profiles have solid engagement. Then, approach them with a message that outlines your idea. Perhaps you love their work and have written an article that would really benefit from a couple of quotes by them.
If they accept and answer one or two of your questions, you then include their answers in your article, publish it … and ask them to share it. Bingo.
4. Use Quora
The questions and answers platform Quora is a great place to position yourself as an expert in your niche and earn more backlinks.
Unfortunately, the links you get directly from Quora are nofollow links, and therefore provide zero link juice. However, if you play the long game and post lots of expert answers that provide value to the community, your reputation will grow. As a result, the chances that thought leaders in your niche will take notice and link out to you will increase.
5. Get yourself on a resource page
Resource pages group together tools, blogs, and websites that the webmaster thinks will benefit their audience. If you can get your page onto a relevant, authoritative resource page, you can grab yourself a high-quality backlink.
To find a relevant resource page, type the following into Google:
top blogs
Once you've put a few into a spreadsheet, compose an introductory email and politely ask if the webmaster of each one will consider adding your blog to their resource page. Outline why they should do this and discuss the value you'll bring to their audience.
6. Steal links from your rivals
Using your backlinks tool (see above), you can uncover the backlinks that are helping your rivals climb the rankings.
Then, you can work out a way of stealing these links from under their noses.
All you need to do is type one of your main keywords into Google before copying the first 10 URLs into your tool. You'll now be able to see where your rivals' backlinks are coming from.
Provided you have better content than your rivals, you then need to send personalized emails to various webmasters, letting them know that you have content that offers more value to their audience. Your content is richer, more in-depth and contains more statistics and studies than the current content they're linking out to.
Of course, not every webmaster will swap an existing link for yours. But if you can persuade them that your content will benefit their audience much more, you've got a chance. It's generally a good idea to spot weaknesses in your rivals content — perhaps it's not up to date anymore? — before capitalizing on it.
7. Identify broken links
Lastly, this strategy is super duper simple and should land you way more backlinks than you thought possible.
All you need to do is use a tool like Broken Link Check to find broken links on authoritative pages in your niche. This happens all the time: an authoritative website will link out somewhere, but over time that link will become broken. The authoritative website doesn't have the time to check for broken links, so doesn't even realize what's happened.
If you can highlight broken links to them, they'll be more than appreciative. Even better, you can suggest replacing the broken link with a link to a similar piece of content you've written. Because they want to offer as much value as possible to their audience, there's absolutely no reason they'll turn you down.
Final thoughts
These are 7 ways to acquire high-quality backlinks throughout 2019. The hard work starts now, and you need to be prepared to play the long game. While spotting and replacing broken links won't take too long, going on the offensive with a guest blogging campaign will require a lot of hard work and dedication.
All in all, remember to put value first. The more value you provide — on Quora, via your website, via email, and so on — the more backlinks you will acquire.
The following two tabs change content below.
Kas Szatylowicz is a social media manager and outreach coordinator at
Nightwatch
— a search visibility tool of the next generation. Check out
Nightwatch blog
and connect with her on
LinkedIn
or
Twitter
.
Latest posts by Kas Szatylowicz (see all)