Are you thinking about making the switch from Bluehost to SiteGround? On the fence about whether it's worth the effort? Worried that it will be overwhelming? Don't sweat it — we've got you covered.
We found 10 blogging experts who have recently done a Bluehost to SiteGround transfer. Below you can read about their experiences, about how their transfer process went, their thoughts about Bluehost vs. SiteGround, and advice they have about avoiding issues like downtime and data loss during the switchover.
We've also put together a step-by-step guide to moving your site from Bluehost to SiteGround at the bottom of this page. Both SiteGround's GrowBig and GoGeek hosting plans include free WordPress migration from Bluehost to SiteGround.
Related: SiteGround Hosting Plans
'All in all, I'm much happier with SiteGround'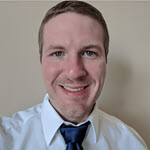 Bob Haegle is a financial independence blogger, so Bluehost's low introductory price appealed to him immediately. But it was not all sunshine and roses. "About a month in," he says, "I started getting bombarded with e-mails from Jetpack saying my site was down. I knew I needed something better."
After migrating his blog, The Frugal Fellow, from Bluehost to SiteGround, he was no longer getting JetPack errors. "SiteGround got my site switched over in just a few hours," he says. "I no longer get a barrage of e-mails from Jetpack saying my site is down. It's been pretty smooth sailing."
But is the price worth the difference? "Pricing is similar, with SiteGround being slightly more expensive," he says. "However, we're talking about $2.99/month for Bluehost vs. $3.95/month for SiteGround. Not a big difference."
One thing that has impressed him is the technical side. While SiteGround uses faster solid-state drives, Bluehost uses cheaper hard drives that read data with a mechanical arm. While both options are reasonably fast, SSD has some speed advantages and usually comes standard on higher-end hosting plans.
"I have tested my site hundreds of times over the past several months, and while GTMatrix dings it in a few areas, it has always loaded very fast on my end," he says. "That's despite the fact that I am on the east coast, and my SiteGround server is in Chicago."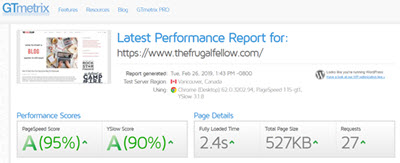 Bob reports that customer service support has been good. "I haven't had to use them much yet, fortunately. But when I have, they have responded quickly and have been able to resolve all of my issues on the same day. So I would call that a win."
"All in all, I'm much happier with SiteGround," he says.
'I'm now seeing the fast load time I expected'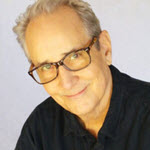 Bill Gluth has been helping entrepreneurs grow their businesses for a long time and his website and blog have always been a powerful lead generation tool for him.
"With the growing need for a speedy website to enhance user experience, especially on mobile, I had my site professionally optimized," he says. "When that was completed, my website was still not performing to my expectations."
After doing some research, he says he learned that the hosting company he was using, Bluehost, was a large part of the problem. "When I couldn't reach my hosting company easily to help resolve the issue or answer my questions, I knew it was time for a change."
He began to research other hosting companies and their plans to find a better fit. "One hosting company, SiteGround, kept popping up every time I searched 'the top-rated website hosting company,'" he says. As a business expert, that caused him to take a closer look.
In fact, he says, SiteGround was at the top of many "expert" lists, either first, second or third for customer support, speed, uptime, and performance.
"I was always concerned about the downtime of switching web hosts, but I'd had it with my old company," he says. "I took a deep breath and gave SiteGround a try."
He had procrastinated switching for a long time because he thought it was going to be a process full of headaches, downtime, and other problems (that he probably hadn't even thought of). But instead, he says, the switch to SiteGround was painless.
"I started a chat session and the SiteGround tech got me signed up, made sure I had the proper package for my needs, got my websites converted from the old host to SiteGround, and added SSL to my domains as part of their package," he says. "I got instructions on resetting my DNS by email and I reset the domain DNS as instructed and I was good to go on a new host in record time. I was up-and-running with almost zero downtime."
He says that there haven't been any of the old issues he was having since he did the switch from Bluehost to SiteGround. "I'm now seeing the fast load time I expected, with excellent performance and no downtime," he says. "Now I'm telling my friends and clients about SiteGround, their great support and ongoing consistently strong service."
'Their customer service was horrible'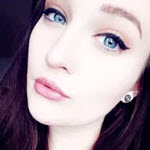 Ashley Starr began her blog, Cakes to Kale, as a way for her to make some extra income while being a stay-at-home mom. While she was a little skeptical at first, she says that it's completely doable. "All it takes is a little time and effort," she says.
In the beginning, she started her blog using Bluehost. Initially things went pretty well and the setup was a breeze. "Bluehost had easy WordPress installation," she says. "I was good to go."
Well… almost, that is. As her blog traffic started to pick up pace, there were some speed bumps. One of her posts "went viral" but her initial excitement turned to dismay once she found out that her site had crashed — and it took two hours before the problem could be fixed. "It actually ended up being five hours," she says. "And their customer service was horrible."
After switching to SiteGround she says it's been smooth sailing. She recommends starting off with SiteGround's middle-of-the-road bestseller, the GrowBig plan, mostly to take advantage of their premium SuperCacher service. "The StartUp plan does not offer the SuperCacher," she says, "and trust me you want that."

Ashley says one of the biggest benefits of SiteGround has been their customer service, especially critical for a new blogger just starting out who might have newbie questions they feel are a waste of time. "[SiteGround has] always helped me out and been so kind," she says. "Even when I thought my question was silly."
'I like Siteground's approach'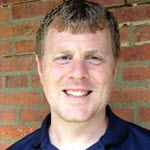 Chris Holdheide decided to switch Side Hustle Academy to Siteground for a variety of reasons.
First, at SiteGround he was sharing the server with fewer sites. This meant less competition for valuable server resources — especially important with shared hosting as a few bad neighbors can really wreak havoc on everyone's site performance.
Second, because SiteGround offered free SSL certificates he was able to secure his site at no extra charge. "Doing this has become more commonplace even for small-time bloggers like me," he says. "The problem is SSL can get fairly expensive, especially if you own several websites."
Third, SiteGround uses a proprietary caching system to speed page load times. Called SuperCacher, you can enable either static or dynamic caching which loads pages directly from the server's RAM instead of having to fetch the page from the hard drive.
Last, SiteGround offered to migrate his website over at no charge. While Bluehost offers the site migration as one of their professional services, they charge $149 to transfer five sites (with no free option). "While I get that site migration can take a lot of time to do, I like Siteground's approach," he wrote. Chris thinks that helping people move one site at no charge removes a barrier to switching gives them an opportunity to see SiteGround's value.
Free transfer of your website from another hosting provider to SiteGround is included on their GrowBig plan (and higher). Bluehost's paid transfer option is available on shared hosting, but not their reseller, VPS, or dedicated server plans.
Overall, Chris thinks that the free SSL certificate from Let's Encrypt makes the switch worth it. He admits that SiteGround is more expensive, but thinks that cost should be only one of the points you weigh. "Bluehost is cheaper," he says, "but don't base everything on the cost but rather the package deal."
'Siteground has amazing customer service'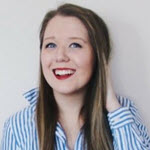 Kendra Tarr's first WordPress blog, Adjusting to Adulthood, had been going down a lot and she was tired of it. When her Bluehost hosting came due for renewal, she began to look around at other hosting options.
After she suffered an entire day of her blog going up and down multiple times — once for four hours! — she decided that she had to make a hosting change.
"When you depend on your blog to bring in e-mail subscribers, income, and new readers, you cannot afford downtime like that," she says.
What convinced her to switch to SiteGround? Well, 99.99% uptime for starters — that's less than an hour of downtime per year. She was also impressed by their instant phone and chat response and less than ten minute average for trouble ticket responses. "Sometimes I get confused by all the website lingo and I need a little help," she says. "Siteground has amazing customer service."
WordPress loading speed was also critical to her. SiteGround's solid-state hard drives, their content delivery network (CDN), and proprietary SuperCacher service come together to deliver better load times for her site.
All this helps her handle her increasing traffic and more frequent onslaught of visitors from guest posting, social media, and viral traffic sources. "It happens quickly, and you want to be prepared," she says.
'You get what you pay for'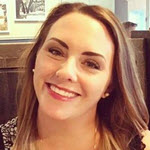 Megan Johnson starting blogging years ago, and she felt like most bloggers do: overwhelmed. There was so much information out there on what to do, which blogging tools to use, and which hosting plans were best.
She was initially attracted to the price. Bluehost offered cheap hosting starting at just $3 or $4 a month. She didn't have a whole lot of money to invest upfront and — let's face it — there are a lot of things that can cost money when you're just starting out like WordPress themes, premium plugins, graphic design, and other nice-to-have blog add-ons.
The good times with Bluehost came to an end quickly and she switched her blog, Love Family Health, to SiteGround — in her case, less than a month after signing up. "My site constantly crashed and went offline," she says. "You get what you pay for." No one at Bluehost after ever had a solid answer for her about why her site's server was up and down so much, she says.
The thought of switching her site over to SiteGround made her nervous. Not being tech-savvy she was concerned that a glitch could cost her all the hard work she'd done while her site was hosted at Bluehost. When she called SiteGround's tech support phone number, they walked her step-by-step through the entire process.
SiteGround was about $1 per month more than Bluehost, but worth the extra $12 a year in her mind, and more than worth not having a "site temporarily unavailable" or other error popping up to her readers.
'Fast, simple and painless'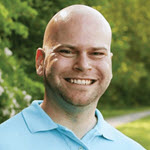 Tom Sylvester was attracted to Bluehost's low $2.95 per month cost and offer of a free domain name.
He also liked that he could have multiple websites with a single hosting account. "This is pretty common and is a nice feature for keeping your costs low," he advised. "Especially early on in your business when your website doesn't get a lot of traffic."
But his first big surprise was having to pay for all of the first year upfront. "Instead of paying the $2.95 that I thought I would pay that day to get website hosting," he says, "I ended up having to pay $142 that day."
After a little bit of sticker-shock, things were OK for awhile. He was able to easily access his site's control panel — called cPanel — in order to do basic functions on the back-end of the site.
Then things began to change for the computer nerd turned serial entrepreneur who, along with his wife Ariana, specializes in lifestyle business coaching. He was using a plugin for WordPress called Jetpack which includes an uptime monitoring feature. He began to notice downtime that lasted anywhere from just a few minutes to a few hours.
The downtime started to make him worry that he was losing sales. When he tried reaching out to Bluehost customer service, he felt that they weren't responsive or helpful.
Adding to the overall frustration, it seemed like his website was loading much slower that it had been before. He enlisted the help of friends to run speed tests on his site, and everything seemed to point to issues with his web hosting.
"This is when you begin to realize that only spending $3.95 on your website hosting each month might have been a mistake," he says.
When he began to look for hosting alternatives, SiteGround kept popping up. It had been recommended to him by a few web developers as a good option and several had said that they had used them to host their client's websites with good results.
After some cost research, he found that he wouldn't be paying much more for SiteGround than he had been for Bluehost. In fact, he was able to get the SiteGround's lowest per-month pricing tier by pre-paying just 12 months instead of 36 months.
Since making the switch, Tom hasn't had the same issues that were regularly cropping up before. He also thought his site was loading far faster (and more consistently so).
He was a bit worried about the transfer process which can be a little tricky if you haven't done it before. SiteGround moved their website over from Bluehost for free in a process he called "fast, simple and painless."
SiteGround was responding to trouble tickets quickly and customer service has been fantastic, according to him. "Overall, we are very happy with the move."
'I never had to wait more than a minute'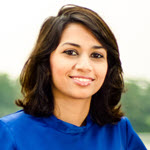 Meera Kothand started off with her own blog hosted on Bluehost and was also guest posting regularly on other blogs. Part of her guest posting strategy was to direct visitors back to her site so they could download a freebie or other valuable resource that she had created.
But what she didn't realize in the beginning was how unreliable her site would be — often at the most critical moments when she'd have a traffic spike. "Every time I had a guest post go live, I was terribly nervous," she says. "I panicked and kept clicking through wondering if my site would be down."
She says Bluehost customer service was slow to respond (20+ minutes), didn't help solve her issues, and would "disappear" while in chat.
Downtime and general performance also played a role in her decision to switch hosts. She described two instances where her site had been down for five hours.
Although she had planned to stay for three years — as she'd already paid in full — she was able to cancel and receive a pro-rated refund for the remaining months she hadn't used.
What's different at SiteGround? According to her, pretty much everything including speed and uptime.
One of the most important changes was faster online customer service via SiteGround's website. "I never had to wait more than a minute for a customer service representative to serve me via their live chat compared to almost 20 minutes via my previous host," she says.
'My blog would randomly go down'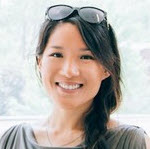 Amy Rigby is a travel blogger and also manages the blogs of several clients. She began her blogging journey with Bluehost in 2012.
After about four years, she began to have issues with her hosting. "My blog would randomly go down without any explanation, unable to load," she says. "One time I was telling a friend about my blog and she tried to visit it right in front of me on her phone, and she got an error!"
At around the same time, she began to notice that her website's the bounce rate — how often your visitors leave your site immediately after arriving — dramatically increased. It was becoming clear to her that people were leaving because her site was becoming too slow.
Initially, she considered switching to WPEngine because of the rave reviews she'd heard about online. The cost, however, was a big negative. While SiteGround has plans ranging from $3.95 to $11.95 per month, WPEngine's plans start at a budget-busting $35 per month.
When she began to ask around for hosting advice from experts she knew, she got a round of different opinions. A WordPress developer she trusted, Grayson Bell, recommended SiteGround. He runs a consulting business helping bloggers solve technical issues with their blogs and runs Debt Roundup, a popular finance blog.
After switching to SiteGround, she checked Google Analytics to see if the switch had made a difference. Her average page load times plummeted (that's good!) from around 21 seconds to just under 12 seconds — a huge performance improvement. Her server response times were also over 70% less. Needless to say, her bounce rate dramatically improved.
Although her site migration from Bluehost to SiteGround went off without a hitch (or any downtime), she does recommend waiting until the site transfer is complete before cancelling your old Bluehost service and requesting a pro-rated refund. If you have to cancel first, she recommends logging into Bluehost's cPanel and downloading a full website backup.
Who would she recommend switch to SiteGround? Basically, anyone trying to make money with their website. She says that if you hope to rank well in the search engines, you have to minimize blog downtime and address any issues you may have with slow load times.
'Night and day'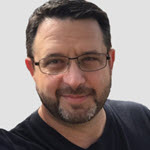 Gary Korisko noticed that his site was "crawling" along and he knew he had a problem. As a sales and marketing pro blogging at Reboot Authentic, his business depends on his website loading quickly and reliably.
He reached out to Bluehost customer support for a solution. While they were usually able to resolve little problems for him quickly through their online chat, his latest problem required a little more digging — and this is when he began to get very frustrated.
It wasn't just a short wait. He ended up spending over five hours on with their support team who wasn't able to offer much help. First he was told that it was probably one of his WordPress plugins causing the problem. Then maybe he should clear out his browser cache to see if his site would load that way. Then, he says, they even suggested that uploading images could be slowing his site down.
"Not once in these five contacts with support was I given even an acknowledgement that there may be an issue on the server," he says.
After running the plan to switch by his tech support guy, his suspicions were confirmed: there was nothing running on his site that would explain the problems he was having. In this tech expert's opinion, the problem was Bluehost's servers.
His search for a new web host began and he had very few requirements: great customer service with responsive support chat, site load speed that was average or better, and a reliable way to transfer his sites to the new host (that wouldn't break the bank).
"The reviews I found that seemed legit all spoke highly of SiteGround," he says. "The common areas they consistently scored high in were server speed and support." This was exactly the combination he was looking for.
The changeover process had a small hiccup when the cPanel backup from Bluehost got corrupted. "Once we generated a new one, the transfer process went quickly and seamlessly," he says.
Once he switched over, he was immediately impressed with the changes he noticed. His site seemed to be loading lightning fast. Speed tests on his old account on Bluehost had shown that his site was loading slower than 97% of other sites, but now his speeds were dramatically improved.
While the cost of his SiteGround plan is a little more than what he was paying at Bluehost, he says the tradeoffs are worth it. His experience has been so positive, he even quipped that they could raise their prices tomorrow and he wouldn't even complain. "Based on my experience so far compared to Bluehost, they could raise their price tomorrow and I wouldn't complain," he says.
Compared to Bluehost, he says his overall experience has made the switch worthwhile calling the difference "night and day."